Rebel Wilson has revealed she once had a real-life Bridesmaids moment on a residential street in LA.
For those not familiar, the scene from the 2011 movie — in which Wilson stars — sees Maya Rudolph's character experiencing a shocking diarrhea incident on a public street while wearing a wedding dress. In Wilson's case, she felt the urge to go while out on a hike. 
Speaking on the Life Uncut podcast, the Aussie actress admitted her cringe-worthy moment was triggered after she consumed a whole pizza and two bottles of soft drinks.
READ MORE: Prince Charles invites Harry and Meghan 'to stay'
"I was like, 'Why did I go and eat all of that? So then I thought, I'm going to fix this, I'm going to go out for a walk'," she told podcast hosts Brittany Hockley and Laura Byrne of the incident that occurred soon after Bridemaids premiered more than a decade ago. 
"I go on the hike, and it's uphill, and I felt very sluggish after eating, like, thousands of calories," Wilson explained, recalling she got an "instant feeling she needed to go to the toilet but knew she wouldn't make it back to her apartment in time. 
"It hit me, it was all inside — and it just had to come out," Wilson said, revealing she was wearing legging and her appearance at the time was "feral".
READ MORE: Prince Andrew may have dated Ghislaine Maxwell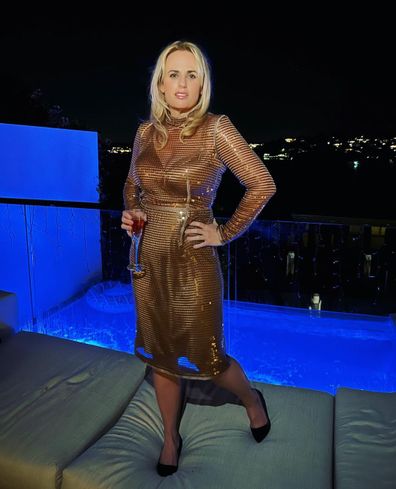 The Pitch Perfect star recalled being too mortified to knock on someone's door to ask to use their toilet, "So I thought, 'I'm going to have to go in someone's lawn.' Then I saw this nice house … It had a nice front garden, nicely-mowed grass, and I just thought: 'That's the one.'"
But as she was squatting near a bush that "didn't provide much coverage" and did her business, Wilson said she flipped when a car pulled up at the kerb outside the house. 
READ MORE: Joss Whedon breaks silence on misconduct allegations
"I'm still squatting on the front lawn, it's so disgusting, so my mind goes – 'If they come and saw something, I'm just going to scream that I'm pregnant,'" she said. 
Thankfully the driver was visiting the house next door, much to Wilson's relief. 
"So I just pulled up my pants and left," she concluded. 
For a daily dose of 9Honey, subscribe to our newsletter here.